Saving your progress
LearningLounge.com automatically saves your progress through courses and learning material to your personal learning record on (most devices). However, you also have the option to manually save your progress.
To manually save your progress when viewing content please refer to the annotated images below:
Click the 'Start' button
The start button can be found at the top of the screen in the content navigation ribbon.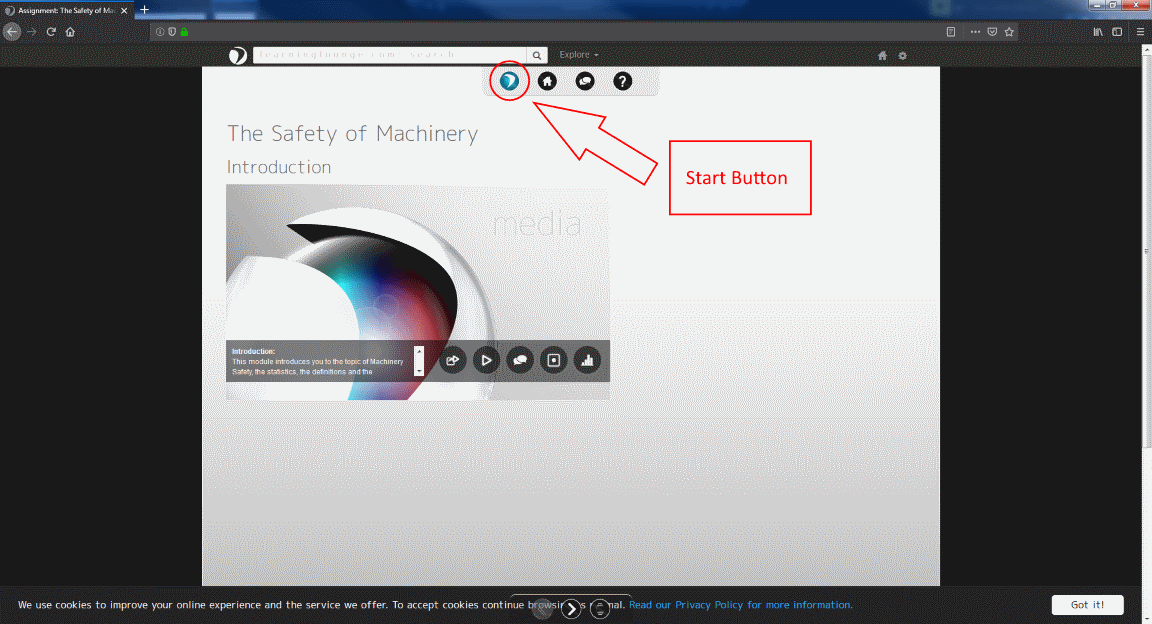 Click the 'Suspend' button
In the pop-up click on the suspend button to save your progress.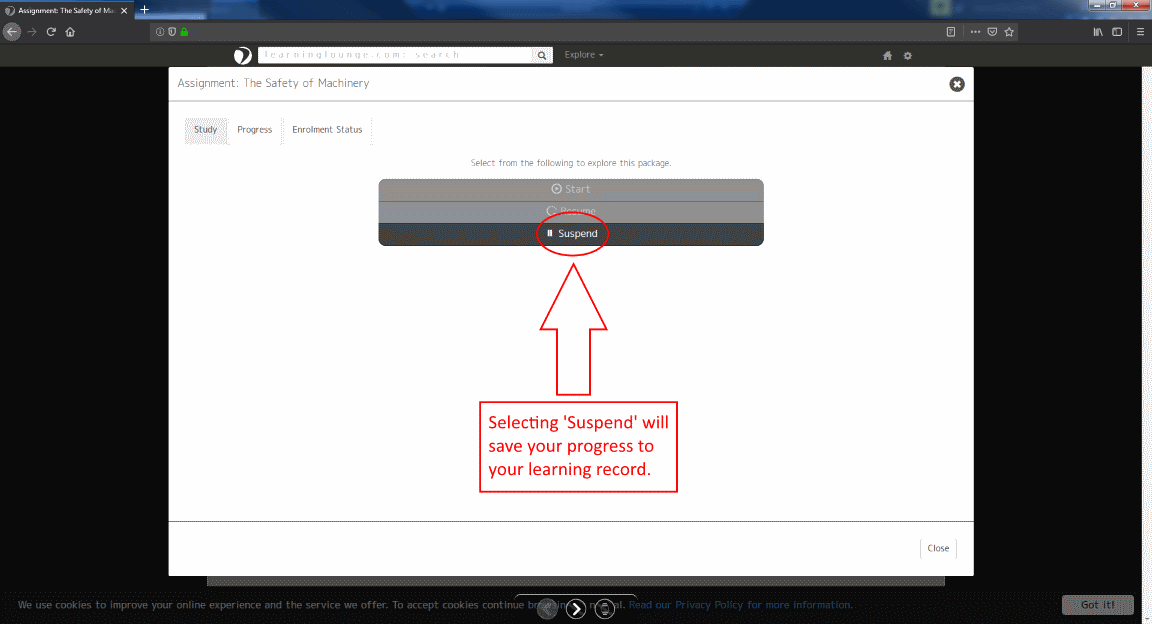 Progress save confirmation